KUNO Covid-Café: How about COVID-19 in … Afghanistan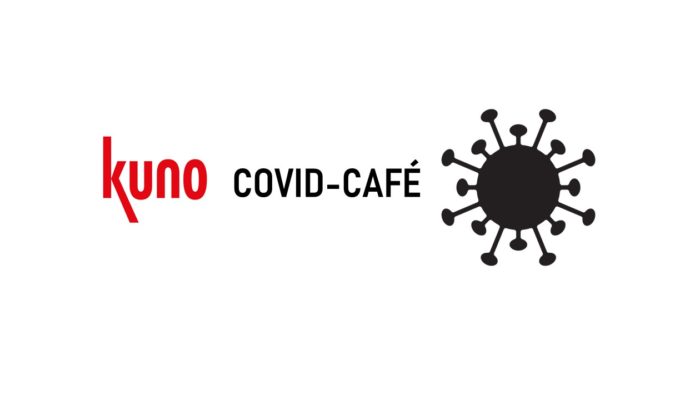 29 October, 2020
@
1:00 pm
–
2:00 pm
KUNO presents a new series of Covid Café's on specific countries: Afghanistan, Colombia, and Zimbabwe. What are the specific challenges in these countries? What innovative solutions did humanitarians develop? How do local civil society organizations and international NGOs cope?
Cordaid & KUNO invite you to the online Covid-Café #6 on Afghanistan on Thursday 29 October, 13:00 CET.
Afghanistan
What is the impact of the intra-Afghan peace negotiations on the Covid-19 crises? How does the Taliban deal with Corona? According to the official data Afghanistan has almost 40.000 cases and slightly over 1.400 deaths, but the actual numbers might be much higher Afghanistan. How do Afghan adapt to Covid? And what is the impact of neighbouring countries like Pakistan and Iran (where many Afghan people live – of whom many are returning to their homes).
Speakers:
Dr Naimatullah Akbari, CEO Afghan Horizon Consultancy Services, former director of Afghan Family Guidance Association (AFGA) and medical practitioner.
Jaap van Hierden, Country Director, Afghanistan Cordaid.
The Covid Cafe on Afghanistan will be co-hosted by Paul van den Berg (Cordaid) and Peter Heintze (KUNO).
In the rather informal setting of the Covid-Café's, we discuss challenges and opportunities. We invite participants to come forward with their questions and remarks. We seek to learn from the experience of humanitarians in different parts of the world. And we certainly hope to meet you in the next Covid-Café.
Afghanistan: Thursday 29 October (13:00 CET) – presented by KUNO and Cordaid.
Colombia: Thursday 12 November (15:00 CET) – presented by KUNO and ZOA.
Zimbabwe: Thursday 26 November (14:00 CET) – presented by KUNO and ICCO.